For over 25 years, Gentle Giant Studios has provided creative services to the Consumer Products, Fine Art, Gaming, Visual Effects, and Experiential Entertainment industries.
In addition to facilitating the world's most iconic brands using our skilled Digital Prototyping, the results of our Fine Art Fabrication are installed in Galleries and Museums spanning the globe. Whether it's assisting partners by providing Manufacturing Services, doing amazing Paint work, or working on the latest feature film doing VFX Scanning (LiDAR/Photogrammetry/Laser), Gentle Giant Studios works at the nexus of pop culture.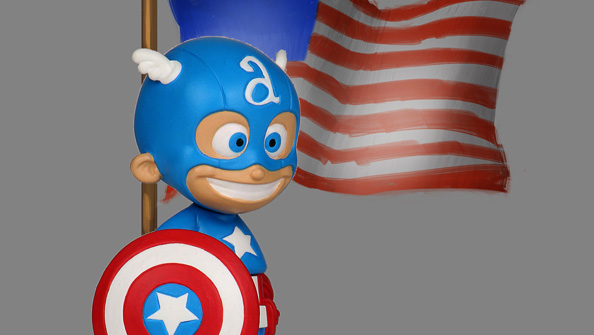 Starting with 1999's Fight Club, we've been a consistent innovator in our Industries and continue to blaze new trails today and into the future.
A fixture in the creative services industry for more than two decades, Gentle Giant is pleased to facilitate the best creators and brands in the world.
We specialize in honoring the work of creators by staying faithful to their vision by crafting authentic representations of their work to delight and inspire fans. Our credits include work on Star Wars, Star Trek, The Walking Dead, The Lord of the Rings, Avatar, The Fast and the Furious, World of Warcraft, Pirates of the Caribbean, WWE, MCU, DC Universe, Hunger Games, Pokémon, Harry Potter film series, and the Matrix.
Feature film work continues to this day on new projects that must remain unnamed
as we help our clients keep their creative momentum.