Of all the characters who inhabit the post-apocalyptic world of AMC's THE WALKING DEAD, Daryl Dixon, as portrayed by Norman Reedus, is perhaps the most popular to grace genre television in recent memory.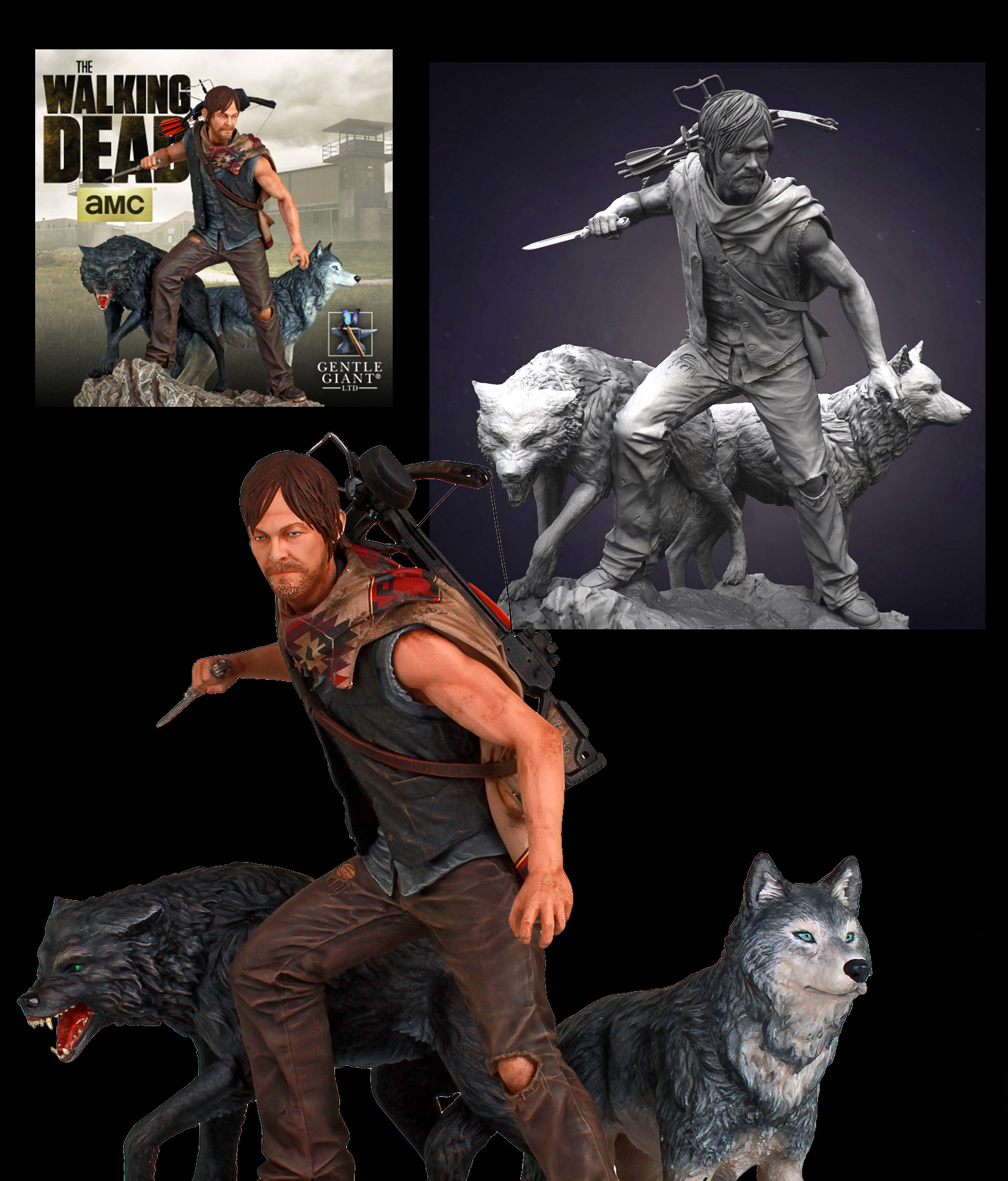 Gentle Giant partnered with Reedus and AMC to create this iconic statue of Daryl Dixon on the hunt, flanked by two wolves, perfectly at home in their natural element together.
Reedus explains the idea for the statue comes from his fans, who feel the character of Daryl, and Reedus himself, embody the spirit of the Rebel, the survivor, the lone Wolf.